Light Modes
An Impressive Feature Set
That makes Blinder 600 the best front bike light in its class.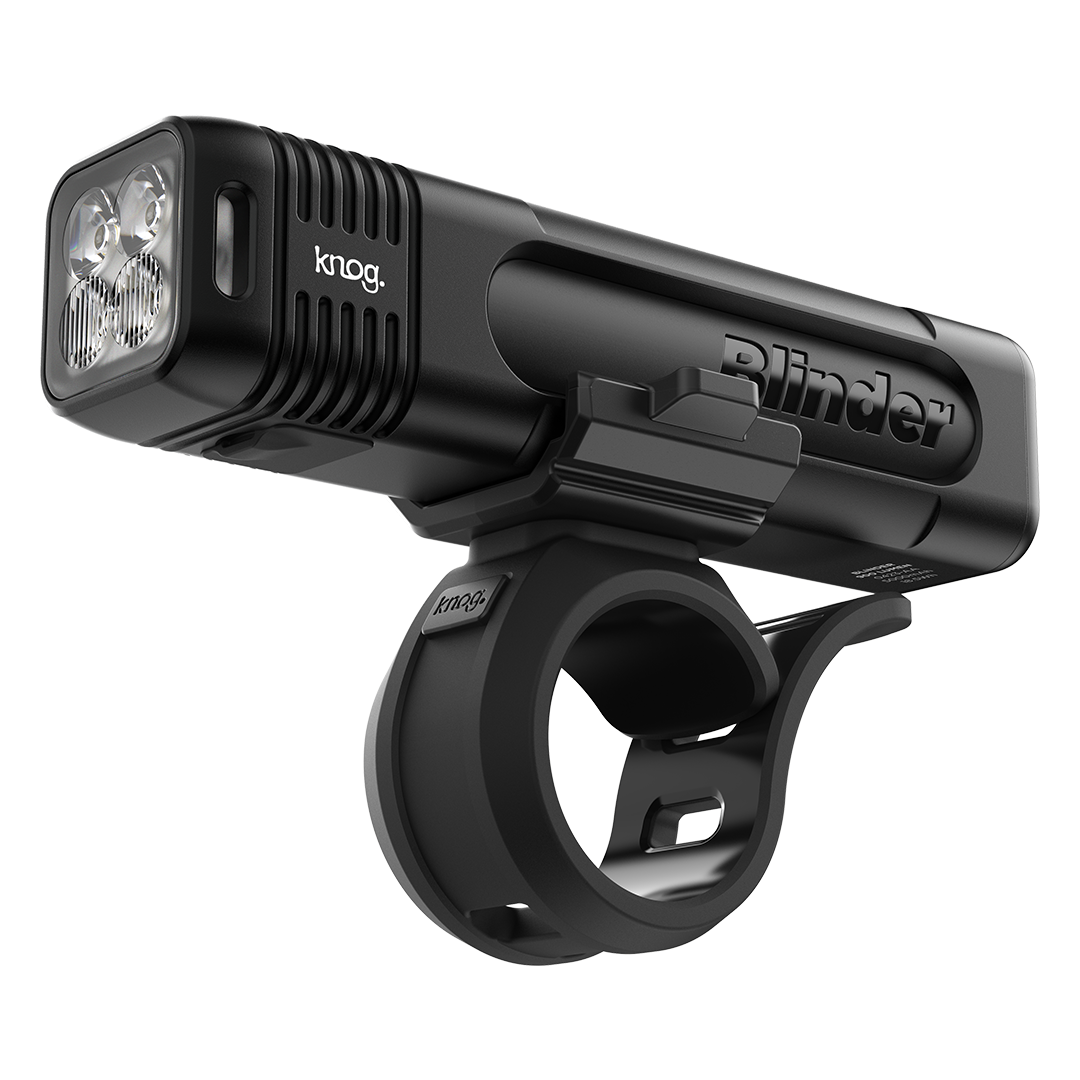 Rock-Solid Mounting System
Included with the light, is a tough and flexible rubber handlebar mount that fits diameters from 22.2mm to 35mm. With the option of mounting on top or below your bar, Blinder 600 can be positioned to best suit your set-up.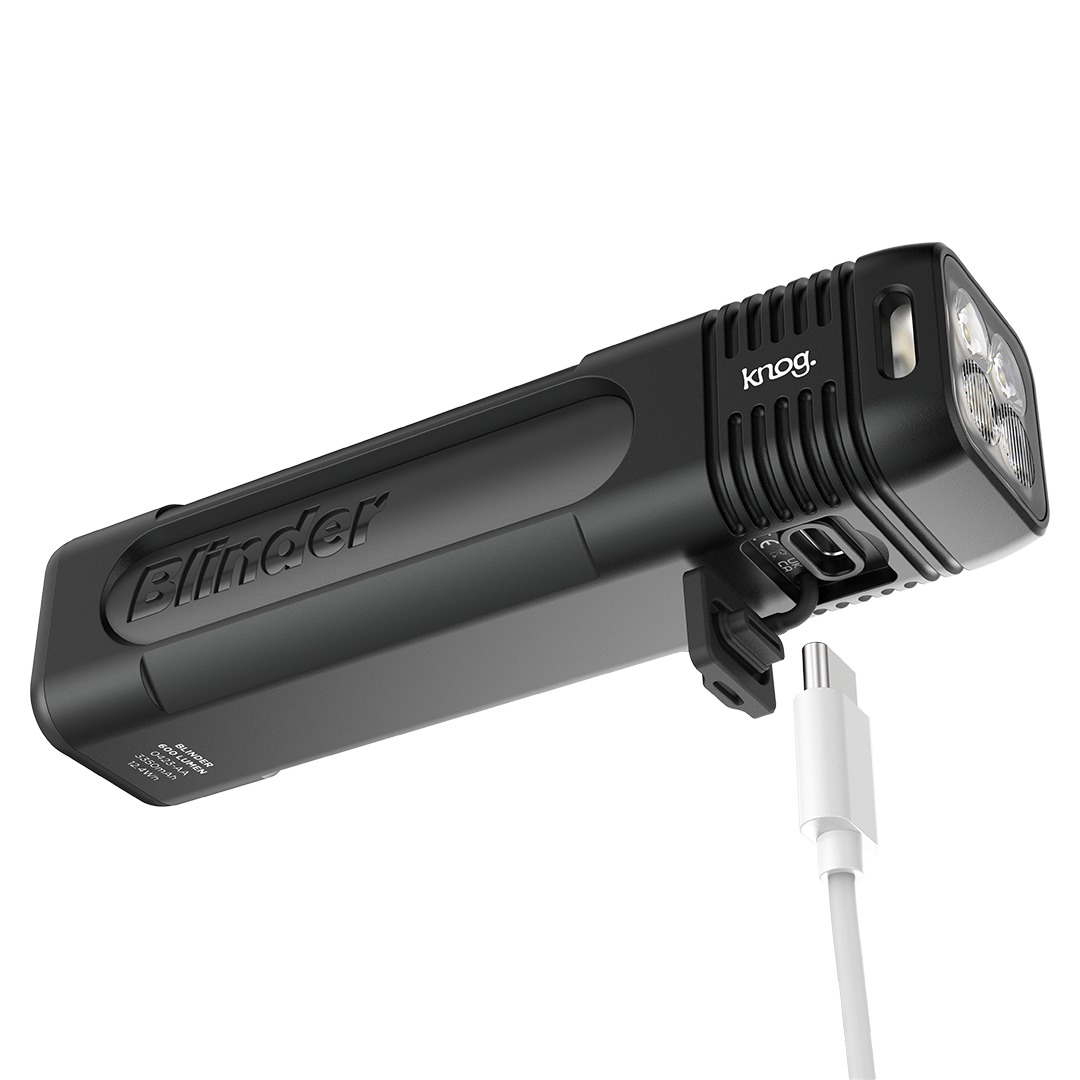 Industry Leading Battery Technology
Blinder 600 is powered by a 18650 3.7V lithium ion battery. This technology provides best-in-class power-to-weight ratio, meaning you get to enjoy a more compact design with longer runtimes than most other lights in this category.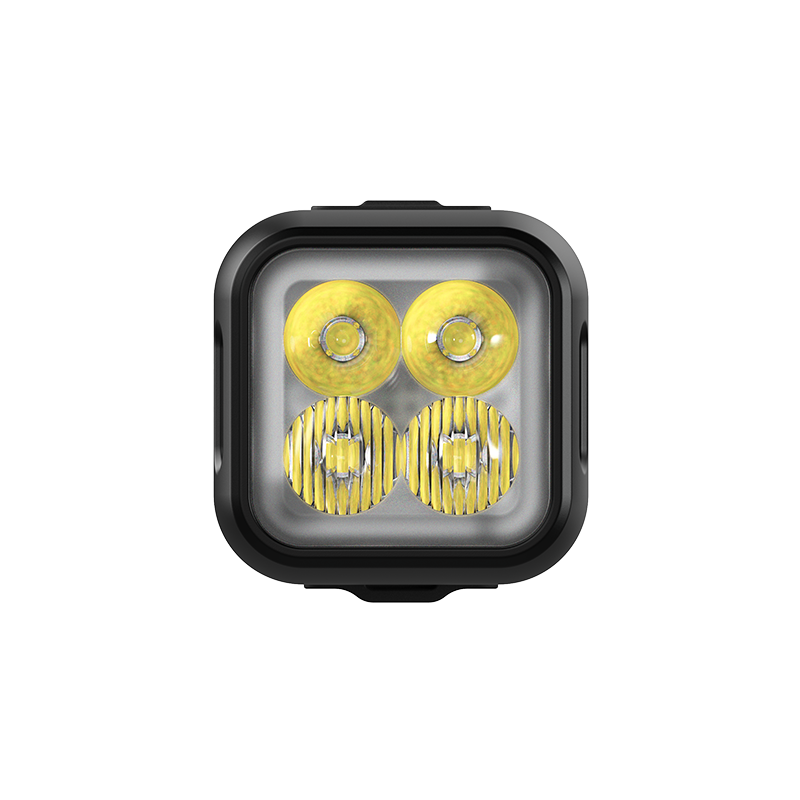 An innovative and considered design combines two wide beam optics with two narrow beam optics to provide high quality illuminatgion for up to 80 m. At the optimum angle of 22 degrees, you get more light where you want it.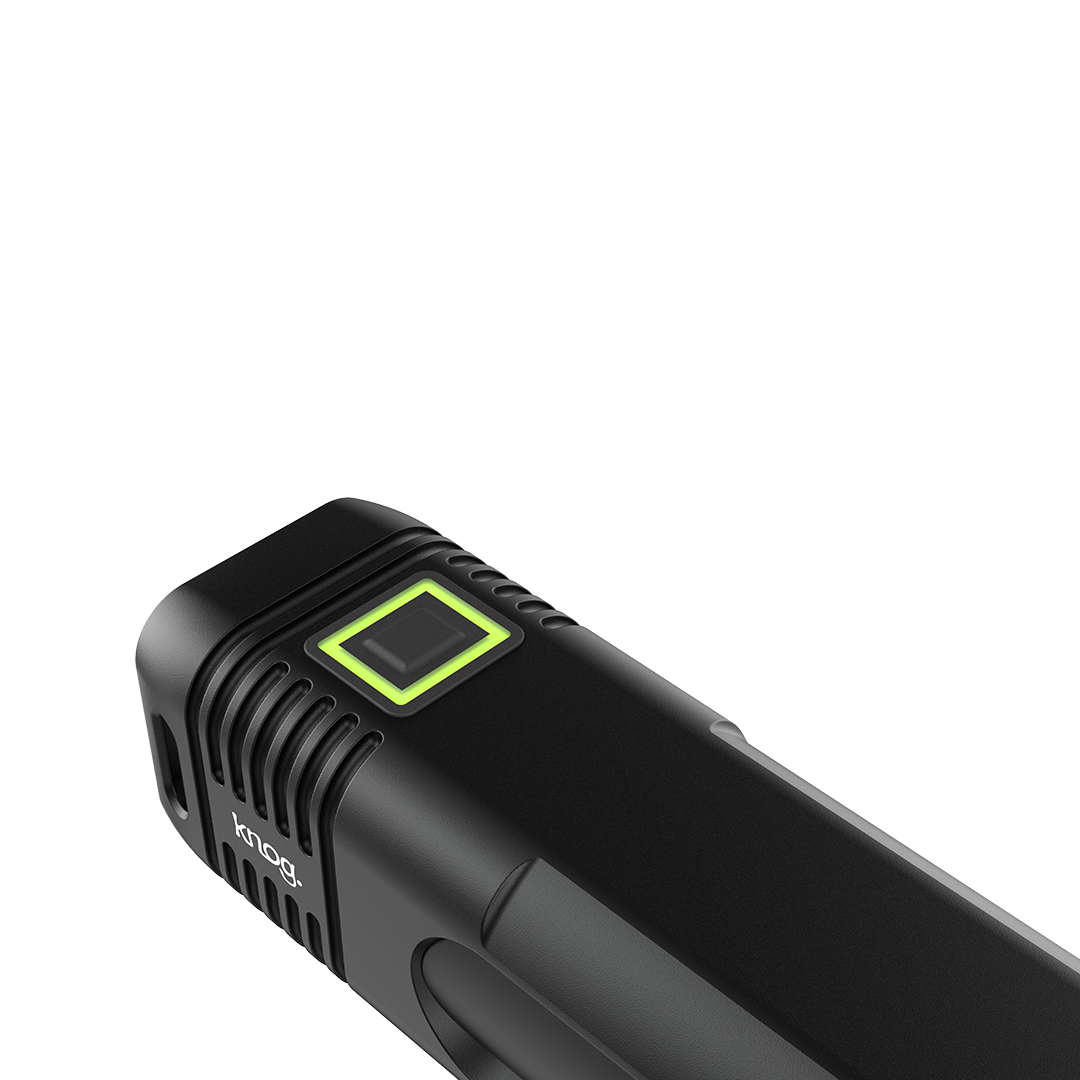 Intelligent Silicone Button
An LED light around Blinder's soft touch silicone button allows you to quickly see remaining charge and the charging status. A quick press of the button when it's off shows you remaining charge, with green being 100-50% charge remaining, yellow 50-25%, and red under 25%. When charging, a yellow flash indicates the light is being charged, which turns green when full.
'it's powerful, compact and beautifully designed. You'll love it.'